Having your kids travel with you can be a fun experience for the family. There are foods to enjoy, the different sights to see, and of course great family time. However, travelling with kids is not easy considering the things you need to prepare before the travel day. You have to consider long packing lists, changeable schedules and cranky kids away from their routines.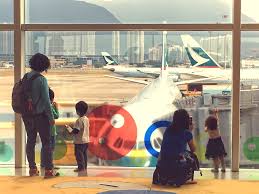 It can be an overwhelming experience especially since you are responsible to do all the preparation like packing their things and making sure that you bring all their essentials. You also have to deal with kids getting cranky when they get tired, and the unpredictable schedules travelling can bring.
Proper preparation helps you and your kids have an easier time during the travel. Here are some of the things you should prepare when you travel with kids:
Create a checklist
Make a checklist when you prepare the things to bring. This helps you manage everything you need to bring inside your luggage. Create a list for the whole family and see if they are all in your luggage.
Just bring the necessary items
You want to enjoy the trip and pack all the things you need, but bringing a lot and more than what the family need will only add trouble. If you plan a beach adventure, you can easily buy some of the needed essentials of your kids and they are not actually expensive. This way, you know exactly what type of clothes they need at that time.
Book a child-friendly location
Make sure the place is child-friendly as some places cater to single people and some for travelling couples. A children-friendly hotel will make sure that the kids will happy as they dine at their restaurant even if they become playful.
Plan with your kids
If you have teenagers, you can have them involved in travel planning. Their part in the planning helps them understand what to expect in the travel location, and can make them more excited with the family adventure.